Guest Contributor – Victoria Greene is a professional writer turned e-commerce entrepreneur. Vicky hails from the windy city, Chicago. She loves nothing more than to chat about all things content & marketing on her blog.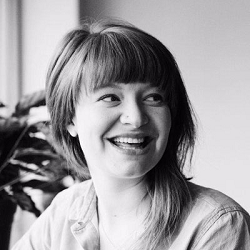 As a new year dawns, business owners everywhere will be looking for new ways to make money this year. One of the best ways to make your pennies and pounds go further in 2018 is to wholeheartedly embrace online business. There are so many ripe online investment opportunities right now — including a growing investor interest in IoT (the Internet Of Things) and cryptocurrency.
Does that all seem a bit too science-fiction for you? Don't worry — online commerce isn't as daunting as it may sound at first. Customers are simply turning to digital forms of content and products more and more — and you need to be where your customers are. Here are some simple ways you can embrace online business for yourself and your business in 2018.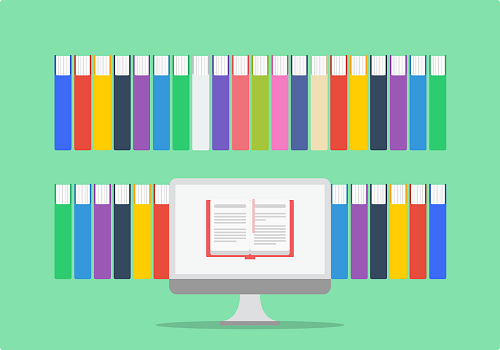 Probably the #1 mistake that business owners make with their digital strategy is not embracing it 100%.
A piecemeal approach to digital transformation and digital marketing often leave brands worse off than they were before. Like anything that's going to bring you real change, you need to have a well-rounded digital strategy that touches all areas of your business.
Here is your 'stop dabbling' checklist:
Don't shy away from the tough questions about ROI and content marketing value — face them head on and get comfortable talking about content marketing metrics, dashboards, and data insights. It's the only way to truly understand how the online world maps onto your business bottom line.
Feeling stumped? Watch some free online videos (there are literally millions of them) to get some much-needed perspective on digital channels, tactics, and platforms. A quick video can stop you from scratching your head for hours. Google's Digital Garage is an easy-to-follow (free) video course & certification.
Get the whole team together and brainstorm ways that digital tools and automation could help you all run the business in a more efficient way. You'll be surprised by the shortcuts you unearth, and gladdened by the implicated cost-savings. Whether it's accounting, HR, social media, or expenses tracking —- there's an app for that!
A poor digital home will reflect badly on your entire online brand, so it's time to spruce up your website for 2018. (Got a new website under development? Read this guide).
Your website improvement plan should take into account today's mobile-first world, and the user's increasing appetite for snackable content. Now is the time to start chunking up that old text, and introducing new design elements to break up the page.
Look at your website with critical eyes, and get some user testing going on key elements to help you pinpoint any problem areas. It's easy to become blind to a website you see often, but cheap remote user testing means that everyone can afford to have a more informed opinion on their website UX (user experience).
Focus on these core elements when revamping your site for 2018:
Mobile UX (mobile traffic is on the UP)
Conversion rate optimisation (make the most of your traffic the savvy way)
Branding & web aesthetics (meet & exceed user expectations)
Web design trends like parallax scrolling come and go, but a solid, usable website needs to stand the test of time. Investing money into refreshing your site will ensure that your digital standing doesn't suffer in 2018.
Search engine optimisation used to feel a bit like the witchcraft of the online marketing world, but it's now a credible player in the digital marketing mix. Different to paid traffic and advertising, SEO focuses on long-term organic growth — a great avenue for businesses looking to fully embrace the digital mindset.
SEO tools like Ahrefs can help you make sense of SEO data by neatly packaging up backlinks, competitor data, and keyword research. Accessing SEO data in manageable 'chunks' can help you draw up a strategy (as long as you know how to interpret the figures).
Selling online is getting easier and easier, and 2018 will continue to be the year of ecommerce growth. From selling upcycled vintage lamps on Etsy, to running multiple profitable Amazon businesses, ecommerce is a market that's ripe and ready to be tapped into.
And even if you're not selling a product right now, why not create and design one for 2018? Using print-on-demand and drop shipping, managing inventory has become almost fully-automated.
Explore the array of websites for sale right now to get your head in the e-commerce game — there are plenty of new niches to explore and potential products to create. Could this be a new sales channel for your business in 2018, or the impending launch of your multi-channel empire?
Create more online content
Got a new print brochure in the making that desperately needs an online version as well? Have you embraced the power of video for recording training sessions? What about creating an infographic off the back of your latest company report?
By taking an online-first approach with your content, you will be able to maximise your potential to build brand awareness and generate leads for your business. Creating online content should not be an exercise in and of itself, but an attitude where knowledge assets (old & new) are slowly transformed into online formats.
Rather than keeping hold of data in a proprietary fashion, open up the doors of your business and let users and customers get up close and personal with you. Online content is usually easier to share, store, and recycle (and therefore cheaper).
Ensure that sensitive company data is protected and backed up (cloud storage is perfect for this), and that you adhere to online data regulations and laws.
Invest in social media video
We've all done it — scrolled through endless videos on Facebook, only to notice that a couple of hours have passed us by. Social media video is set to be even bigger in 2018, so start exploring ways in which you can make the most of this growing trend.
Social media videos work because they are short, compelling, and entirely focused on a single narrative angle or story. Perfect for mobile consumption, they can be used by charities seeking donations, brands trying to sell flowers, or marketers wishing to share a funny story. It's a universally appealing format, and one that's easy to adopt across a whole range of businesses and industries.
You may want to also experiment with live video — documenting a cool event or presentation is a great way to 'warm up' before you get comfortable with putting yourself in front of the camera.
Videos also make for great email marketing and advertising fodder — as with everything in digital, try to embrace a 'recycle and reuse' attitude. It will make your year of doing business digitally that much more fruitful.
Knowledge Base – Guest Contributions: