I'm a passionate believer in the power of newsletters, in this article, Newsletter Tips and Tricks, I look at some of the key issues to take into consideration.
The value of Newsletters
Digital Newsletters maintain contact with existing customers and can build awareness with potential new ones. They are among the most cost effective marketing tools.
Unlike many tools available, they help you cover several marketings areas;
Proactively update customers and prospects on your skills, capability and products
Share industry information
Make announcements
Maintain awareness with customers and prospects
Build brand awareness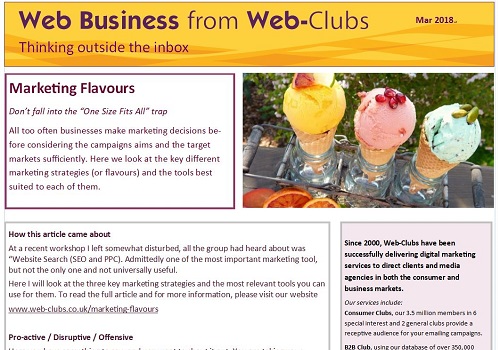 Getting Started
The Database
A Digital Newsletter campaign is useless if you don't have a relevant and accurate database to email it to. Ideally, you should have a database of your existing customers and one of prospects.
Web-Clubs can help you clean up your own data as well as providing a suitably targeted prospect audience.
Style and Layout
Adopt a familiar layout and style. Be consistent in your logo positioning and use of colour and typefaces.
Use multiple columns for readability.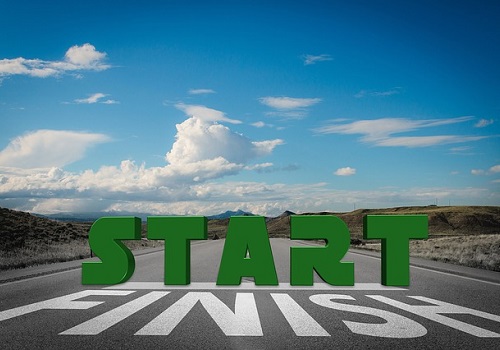 Digital Newsletters Tips
Adopt a regular mailing date, ideally every 4 or 6 weeks
Aim for one main topic per issue
Enhance with images and diagrams
Keep it brief, easy to digest and to the point
Be interesting and informative
Link to your website for more information
Only gently promote your services and products
Include company news and other interesting updates
Present your business, make it personal / unique to you
Summarise what you do in a consistent footer/sidebar
Digital Newsletters Avoids
Don't just copy available content from the internet or trade bodies, make it yours
Avoid temptation to ask for name and email
Don't be verbose, keep it brief, easy to digest and to the point
Avoid the temptation to blatantly advertise, keep those separate
Don't kill performance, minimise the file size
Knowledge Base – Online Presence: