11 Ways Businesses Can Maximise Digital Marketing ROI
Guest Contributor – Gareth Simpson is an SEO pro with over a decade in the industry. Now based in Bristol, UK, his specialisms are blogger outreach and content. You'll find him at his desk, drinking green tea and working on his latest campaign.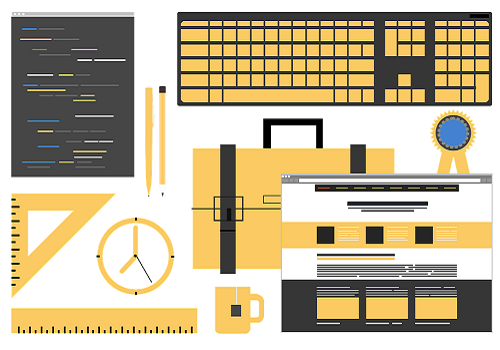 Invest in (proper) email marketing
Email is one of the best platforms for your marketing, both from a brand and ROI perspective. Easy, cheap, and very effective, email is a smart marketing investment.
If you want to get serious about your email marketing, you need to bin old and formulaic 'newsletters' and opt for email list segmentation and sequential emails that help tell a story.
Whether sharing offers, confirming a booking, or updating readers on latest industry news, your emails are an extension of your online brand and need to look professional and consistent.
Equally, when you strip back the visuals, you are left with only your ability to persuade in words. It's worth investing in a quality copywriter to help you nail your sales messages. ( Check out Good Email Copy for some great branded examples).
Email should be part of the rest of your marketing mix — not a separate channel.
Focus on one channel for a month
Instead of spreading yourself thin and going for everything at once, consider whether you'd be better off focusing on a key channel for one month. What could you achieve if you really put all of your creativity and efforts into one place?
After one intensive month you will have build yourself a bigger follower base, and you will have also learned more about the channel and the possibilities it might open for your business. Only through spending a lot of time at something can you really begin to find out whether it's right for you.
After a few intensive months, you will have a much clearer idea of the channels you need to focus on, and the ones where you can afford to dial down the activity.
This is a great way of not only funnelling your efforts for more results, but also weeding out any channels that just aren't working for you anymore.
Combine SEO & digital PR
Outreaching to industry websites, news publications, journalists, and bloggers is a great way to build contextually relevant links back to your site. If you get good at disseminating your business story, you can make a real difference from both a search and brand PR perspective.
It's important to cultivate relationships with key publishers, but you can also outreach to relevant niche sites with a good opening email. If you are trying to 'sell' a story, remember to focus on value, data, and always try to find a hook to rouse people's emotions. People are going to bin your email unless they believe in you and what you're saying, so work hard on this — here are some outreach templates for comparison.
Get more people involved
Leaving digital marketing to one or two people in your organisation can be dangerous. They might not have all the necessary information to create expert content, or could lack resources to cover an event. It's important that you adopt a collaborative attitude towards digital that stretches across different teams and managers.
Bring more people into the digital sphere and get them excited about what's happening there. The most natural (and best) brand advocates are already sitting inside your business — try to harness their knowledge and enthusiasm and transform it into content, tweets, blogs etc.
Spend more on promotion
Promoting your business is one of the main reasons for digital marketing, but too much time is often spent on marketing planning and production. In order to really succeed at digital, you need to spend more time on promotion and content dissemination.
Sharing a blog post only once? You might as well throw it in the bin. Anything that's published on your domain needs a thorough and comprehensive promotional strategy; don't hesitate to use PPC advertising on bigger pieces of content. Share an article many times, but switch up the headline and pick out different elements each time you share it.
Repurpose + recycle content
Another way to be savvy about your content marketing efforts is to recycle and repurpose content. You can quite easily update blog posts and roundups with new information: a great way to capitalise on existing traffic already coming through to that post. Creating longer, 'mega content' is also a good way to create more well-rounded content assets.
You will also find that you can re-use content like internal presentations or surplus press releases and publish them online. Start approaching your content creation process more like a factory assembly line of interchangeable parts — that doesn't mean your content should be robotic, but embrace the value of having a more commercial approach.
Beat the competition
Competitor research is one of the easiest ways to upgrade your own internal efforts — no expensive meetings or strategy required. Just have a look around you at what your brand and search competitors are doing, and take their ideas and achievements to the next level. You can even replicate their backlink portfolio or work with some of the same online influencers (for accurate backlink data, use SEO tool Ahrefs).
This doesn't mean you can't also be wholly original and ignore what everyone else is doing , but starting with your competition is always a good place to start; digital agencies will use competitor research for 'easy wins'.
Review your baseline & track achievements
The inability to accurately track and measure achievements will result in lost revenue. Always make sure that you document your baseline (metrics, followers, leads etc.), and then measure any movement against digital marketing activities.
Using tools like Google Tag Manager enables you to get some pretty accurate and granular data back from your online activities, but some channels and events are inherently harder to track. Email and web are probably the easiest ones to quantify, whereas social can sometimes prove more problematic. Always be clear which activities are revenue generating, and which ones are more about brand reputation.
You can also lean on site audits and checklists to help you quickly self-diagnose any lurking on-page issues. (Here's one I wrote for ecommerce).
Start selling online
Why not start accepting sales through your website or social profiles? (Even if you don't sell a physical product, you can sell audits or coaching calls). Monetisation is a great way to build a steady stream of income, and it makes sense to make digital a more concrete part of your sales pipeline.
When you set up your online store, choose a theme that best matches your branding, or go completely custom. You can even add store functionality (for free) to existing sites with plugins, or you may simply wish to sell through your Facebook group. Selling online is a great way to make digital marketing more tangible for your business.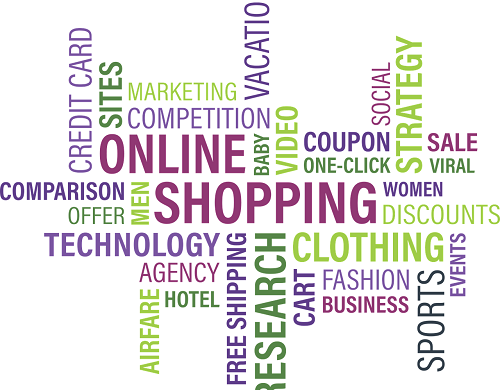 Digital marketing plays a huge part in generating business revenue; it would be unfair to dismiss it as something that's hard to track. At the same time, too much data can lead to paralysis. Don't get won over by creative egos — focus on your business goals. What's your number one requirement for digital investment?
The content presented in this posts are from the the contributor so do not necessarily represent the opinions of Web-Clubs.
Knowledge Base – Guest Contributions: