From guest contributor Gloria Kopp
Despite all other marketing channels and techniques, email marketing is still considered one of the most effective and highly profitable marketing channels that exist. Being able to deliver your content directly to the inbox of your customers is a unique opportunity and can have a huge ROI if implemented correctly.
This means focusing on the content of your emails to ensure that you're communicating the right messages and getting your customers started easily on their sales journey. Not sure where to begin? Here's a list of nine essential steps to get you started.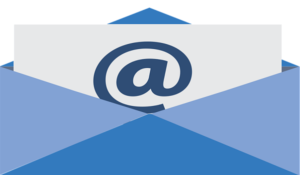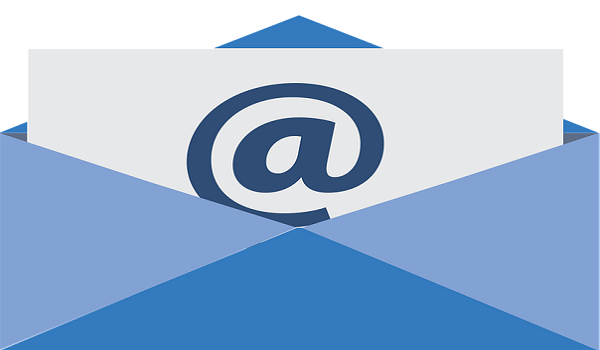 #1 – Focus on the Subject Line
The main problem you need to overcome is actually getting your customers to open your emails. This means writing a killer subject line that instantly grabs their attention and makes it irresistible not to open your emails.
You can do this with the help of online tools like State of Writing or Easy Word Count. To be effective, be sure to include the benefits of your email and do everything you can to ensure they're not generic.
#2 – Focus on the Preview Text
The preview text is the small bit of text that appears next to your subject and gives your reader a quick insight into the style and content that your email is going to provide. This is the perfect opportunity to work alongside the subject to ensure your readers are opening your emails.
Depending on the email client, this can range between 35 and 140 characters so make them count.
#3 – Research Your Readers
In order to create successful marketing content, you need to be aware of what your readers want to read, and this requires research. There are multiple ways you can approach this, from running a survey on your website to signing up to your competitor's email content and seeing what they are sending their customers.
#4 – Match Your Branding
It's so important as a business or blog that you match the content of your emails to the branding, language and style of your website and the rest of the content that you offer your customers.
"If a customer is reading your email content, clicks onto your website and everything is different, such as the formatting and the tone of voice, they're going to get confused and will take their business elsewhere. It's so important to remain consistent with branding to maintain the reputation of your business" – explains Richard Lee, an Email Marketer Strategist at Bestbritishessays.
#5 – Implement Psychology Tactics
There are so many psychology tactics you can use when it comes to writing your emails to help you entice and attract your readers to your content and to have them hooked on your business. A couple of these include FOMO (Fear of Missing Out), where you would urge your user to take instant action. Otherwise, they risk missing out on your deals, offers or information.
Including pictures of human faces is also another technique you can use to add emotion and connectivity to your emails and adding customer feedback and reviews adds social proof.
#6 – Check Your Messages
It's so important when you're writing the emails that you check them back through before pressing send to ensure that you're communicating the message you want to send in the eyes of your readers.
While you might understand what you're trying to say, it's important that you get a second opinion to ensure you're not racist, sexist, or in other ways causing offence, even if unintentionally. This is known as the editing process which can be completed easily using tools like Ukwritings and Grammarix.
#7 – Check Your Content Accuracy
Imagine you're reading through an email and you notice that it's littered with mistakes, rendering it pretty much unreadable. This could include spelling mistakes, poor grammar and misplaced punctuation. It goes without saying this is going to harm the credibility and reputation of your emails.
Be sure to check your emails to ensure they are free from errors before you click send, giving your reader's the best reading experience you possibly can. You can use online tools like Oxessays and Viawriting for tips and guides on how to improve your proofreading skills.
#8 – Be Aware of Your Goal
Before you even set about writing an email, you need to make sure the goal of each individual email is clear in your mind. Your goal could be to send people to your website, to notify them of an offer or promotion that you're offering, to educate them about your products or services or to boost your reach on social media.
Whatever the goal is for each email, be sure to have it in mind, so your email reflects this goal and makes it more achievable.
#9 – Use Clear Calls to Actions
There's no point in creating a high-quality and super comprehensive email if your calls to action are ineffective and unclear. While you may convince your customer to take action from the actual content itself, if you haven't implemented a call to action, your customer won't know what to do next and will dismiss your email.
Summary
As you can see, there are many things you can do to enhance the quality and effectiveness of your emails, leading to a dramatic boost in the success levels of your email marketing campaign. Be sure to put your customer first in every decision you make and you can be sure that strategies will take your business to the next level.
Gloria Kopp is an email marketing consultant at Academized. She is running Studydemic educational blog and is writing expert columns and the Tab and Boomessays blog.
Knowledge Base – Online Presence: