We are about to enter 2022, and irrespective of the nature of your business, digital marketing must be the core part of your business growth plan. With the variety of channels, it offers, digital marketing is the biggest marketing asset.
The vast reach that digital channels provide to marketers makes them invest in digital ads and marketing with a lot of businesses spending money on digital ads because of the higher ROI ratio. The trouble is, with so many options available it can often create more chances for marketers to make mistakes while opting for digital marketing.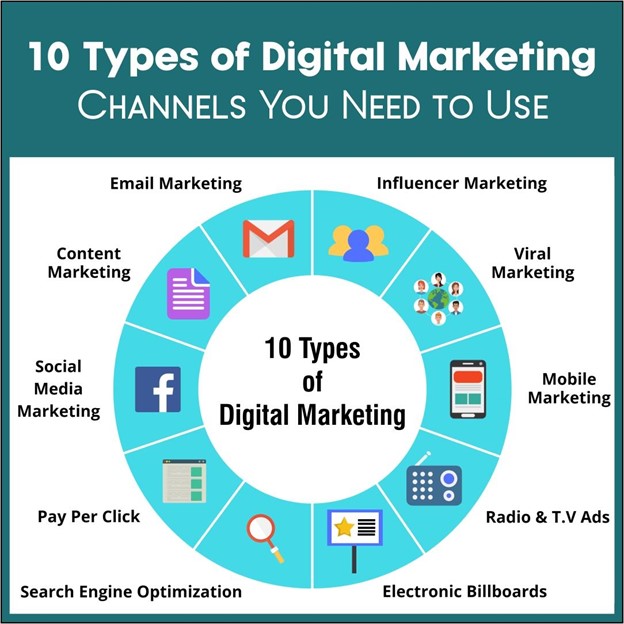 Mistakes You Should Avoid With Your Digital Marketing Campaign
Since digital marketing provides you with a variety of channels and markets to work with, there is a risk of making mistakes and ignoring some crucial elements. Let's quickly look into some of the biggest mistakes that can create a negative impact on your digital marketing.
1.   Not Setting Up Your Goal
It does not take a lot of time to set up your marketing goal, but it can have a lot of impact on your marketing campaign to promote your business.
All you need is to analyse your current conditions and aim for what you can achieve in a particular period of time. Get yourself and your team a short term monthly goal and a long term yearly goal.
It is found that teams who have set goals with their digital marketing campaigns get 376% more success.
It is quite simple; all you need is a line like this, "We need to increase our sales by 10% by the end of December 2021."
And your whole strategy will now revolve around this sentence and a specific timeline.
2.   Undefined Audience
Having a clear targeted audience is the key to success. You can end up wasting a lot of time, money and resources if you do not have a target audience. For example, you provide web designing services, and then you should reach out to the ones who are setting up their businesses or looking out for modifications with the web development structure.
Similarly, if you are running a clothing business, you need to break down your audience to women, men, boys, girls, toddlers and then build your marketing strategy accordingly. You can not create a single ad to target all your audience. Personalization will bring in more engagement from the customers, and you will get better conversions.
3.   Ignoring SEO
You can not simply ignore search engines or make SEO mistakes while working on it. SEO is one of the biggest digital marketing platforms, and most of your customers will come to know about your brand with the help of SEO.
According to the Search Engine Journal, behind 93% of online experiences, there is a search engine, and 89% of purchasers use SERPs to make their final decisions.
All you need is to follow some simple steps.
Create your website keeping in mind the advanced developing tools and software. Get help from Google PageSpeed Insights to maximize the performance of your website.
Select suitable keywords for your content that have higher search volume and low competition. You can search for these keywords via Google Keyword Planner. Go for long-tail keywords and cover WH questions in your content so that you can optimize it for voice searches as well.
Create subpages on your website with respect to your products and their categories and use selected keywords in your content.
Go for link building strategies. I will personally recommend you to go with contextual links, which you can earn through guest posting.
Following these four steps will help you build a good website that can be optimized for search engines in less time.
4.   Not Investing In Diversified Content
It is important to understand that you need various content types to reach different types of people. You can not ignore any single content type when it comes to digital marketing.
Your ad structure, keywords and other basics may remain the same, but you need to produce your content with diverse nature.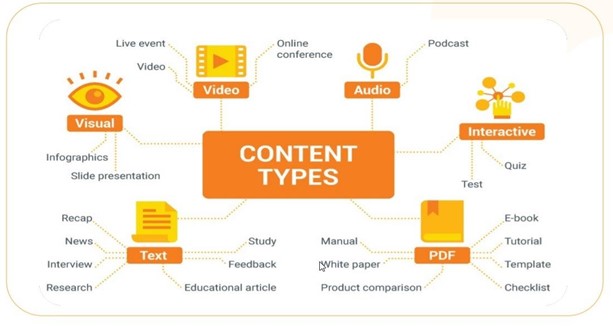 When you are working on the blogs on your website, you will need some video content as well to show up on your social media platforms. Along with infographics, podcasts will also play a great role.
5.   Ignoring Social Media
I have personally observed a lot of startups ignoring social media for no reason when it comes to branding and marketing their services. If you are working on an SEO strategy, it doesn't mean that you should ignore social media.
Many companies even do not have social media accounts. Some which have, do not work on it and are inactive. And some businesses are sharing irrelevant material, which cannot bring them proper engagement and reach.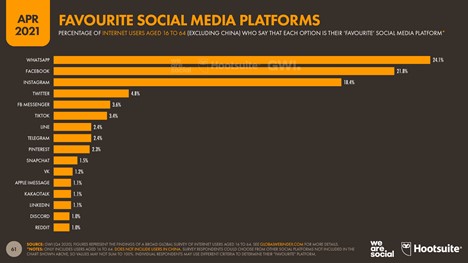 Social media is the fastest growing online network where you can reach your desired audience with a limited budget. All you need is to understand social media psychology and work according to it. According to MHR Writer, in order to leverage from social media, all you need is to,
Analyse your audience needs and post according to them.
Post on a regular basis.
Share insights and facts regarding your business industry.
Get your audience engaged with FAQs, quizzes, live-stream, etc.
These points will help you benefit from social media the most.
6.   Not Leveraging Automation
Marketing automation is one of the game-changing technologies. Not many businesses go for it as it looks a bit complex in the beginning. But believe it or not, it will make your tasks too simple.
About 63% of companies that are using marketing automation have stood tall among their competitors, and their sales have increased by 14.7%.
You can perform, control and analyse various steps of your marketing campaign with the help of automation tools.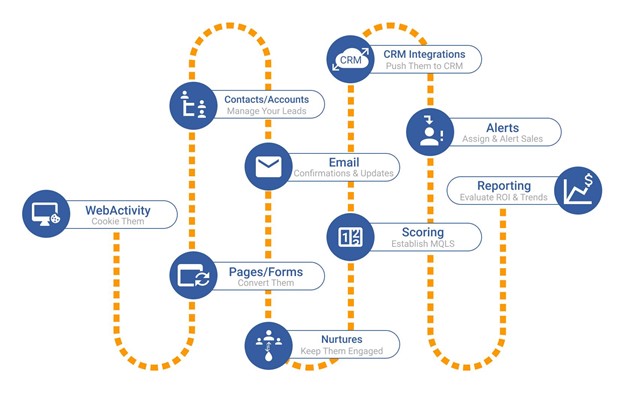 Tools like Hubspot, Spotify, Marketo, etc., can help you with this.
Summing Up…
Digital marketing, without any doubt, can lift your business up. However, you need to be very careful with each of your steps. Be careful of the above-mentioned mistakes so that you can successfully optimize your digital marketing campaign and grow your business to the top.
I hope that the above-mentioned points will help you avoid digital marketing mistakes and carry out your campaign in a smooth way that can bring you enormous success. Best of luck!
Author Bio
Stella Lincoln is currently working as an Assistant Editor at Crowd Writer, and has previously worked as a Freelance Digital Marketing Consultant with various companies. She loves to travel and explore nature. Stella has a great interest in writing blogs, and she often shares her thoughts on EducatorHouse.com.