It is in every company's best interest to ensure that they are not only thriving but surviving in today's competitive world. For modern-day companies, succeeding in the business world means adapting to the ever-changing, ever-evolving digital technologies. Traditional modes of operation are no longer enough. Making positive impact on the company's performance requires taking a different approach to operating and running a business. 
Adopting modern, technology-oriented modes of operation has become imperative in order to stay afloat. In this article, we will be exploring different ways digital innovation has transformed today's business world and how companies can benefit from keeping pace with digital transformation.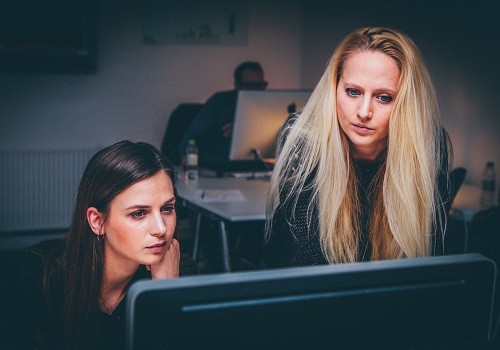 Employee productivity improvements
Boosting productivity in workers is one of the top priorities for many businesses. This is where digital technology can be of great help. The key to helping employees be more effective lies in the company's ability to deliver an environment that will promote growth and success. To achieve this, companies should provide their workers with services and technology on demand and make them easily accessible. Another great way to support innovation is to create an alternative to a traditional office environment. This will often mean giving employees the option to work remotely.
Automation also plays an important role in digital transformation. It can help businesses shift away from manual processes and boost productivity in the HR department. Payroll automation is just one of the examples of how digital transformation can help increase performance and efficiency. Automation also saves a company's resources by reducing payroll processing costs and minimizing the risk of incorrect payroll processing.
Implementation of security strategies as a top priority
Keeping their data secure is one of the biggest struggles for modern day businesses. This can be quite  tricky since most data processing has to be done at the edge of a network. This increases the risk of the data being exposed to threats, which could potentially put its security at risk.
That said, businesses can apply different security strategies when using edge computing to resolve these privacy and security issues. By taking appropriate precautions as well as working with honest and transparent technology and business partners, businesses can reap the benefits of digital transformation while simultaneously overcoming a major challenge – keeping the data secure.
Ensuring positive customer experience as a must
In a digital age when customer experience largely dictates a brand's reputation, meeting customer demands is of crucial importance. In other words, companies are expected to do their best to increase customer satisfaction. This can mean tailoring content to users on an individual level and learning more about their purchasing habits and preferences. It can also mean delegating tasks like appointment setting, message taking, and lead capturing to a top-rated answer service company. Other than ensuring a delightful experience, such services can be helpful when handling large numbers of customers at once.
Receiving customer feedback is also a part of ensuring a great customer experience. Companies should pay attention to what the clients have to say about them, their products or services. Upon detecting the areas that need improvement, companies should start working on them as soon as possible. Not only will this make their customers feel heard, but it will also help companies gain customer loyalty.
The emergence of data-driven decision-making
Making good decisions without wasting precious resources is one of the main goals for modern-day businesses. Thanks to the rise of digital technology, businesses can now rely on the data they capture as a result of their digital marketing efforts. The reliance on big data makes the decision-making process so much easier.
With the strategic use of metrics and data analysis, enterprises can obtain large volumes of data. This valuable asset can then be converted into valuable business insights. The access to valuable, useful data allows businesses to make well-informed, educated decisions, and do so more quickly and efficiently. By applying the right tools and analytics programs, companies can rely on various sources to obtain both structured and unstructured data. This can then be used to make any tweaks to the company's strategies to make them more effective or act as a fuel that will drive future business initiatives.
Wrapping up
Gaining and retaining a competitive edge in today's business world means keeping pace with digital innovation and adopting the right technologies. This is key to thriving in the new economy, boosting business competitiveness, and staying afloat. And it all starts by learning how to utilize various digital tools to serve customers and improve business performance.