After more than a year, the COVID-19 pandemic still takes its toll on people, including forcing new living conditions and working environments. Many businesses have had to change their processes and move online. Others that could not adapt have had to close their doors permanently.
However, this change also brought new opportunities, especially for entrepreneurs and eCommerce startups. So if you have in-demand digital skills, not all is lost.
In this article, you will learn what kind of opportunities rose from the pandemic and how to use them to your advantage. Read along.
How the Pandemic is Changing the Job Market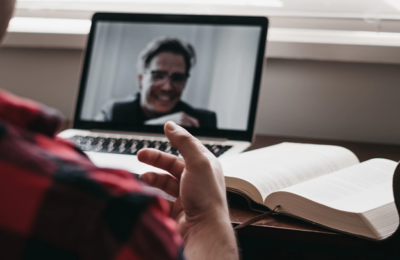 The COVID-19 pandemic has changed the job market to a great extent. The first year of the pandemic was a huge setback, resulting in a 4.5% loss of GDP (gross domestic product) in 2020 alone.
Some industries suffered more than others, but everyone adjusted and adapted to the new normal. People are still avoiding direct contact with others, working and learning from home, and reducing overall travel.
With decreasing direct contact, we shifted everything online. Therefore, it's wise to use this as an opportunity to create and grow your professional online presence.
Whether it's for networking, freelancing, or job searching, a good online presence will get your name recognized by your potential employers.
And one of the best ways to build your online presence is through a professional portfolio.
Fortunately, there are plenty of portfolio website ideas you can use as inspiration.
9 Steps to Creating a Portfolio Website
Here's a guide that will help you create a professional portfolio website to represent your business.
1. Create a Personal Branding
Personal branding tells people who you are. It's in the way you write, design, and present the portfolio website. That's why it's an essential first step to do.
To create effective personal branding, start by researching the market. Ask yourself these following questions to help the process:
What does the market demand look like?
How individuals within the same or similar industries create their portfolios?
What are the latest side design trends for portfolio websites?
How does my business stand out from the competition? What makes me different?
Use this research to brainstorm what kind of voice and image would represent you best, and always stay authentic.
2. Choose a Web Hosting Provider
Your web hosting establishes a solid foundation for your portfolio website. The right hosting increases the portfolio's quality through fast loading speed and better overall functionality.
When choosing web hosting, make sure to research credible hosting providers. This means checking their prices, hosting plans, features, and reputation.
You'll also have to decide what platform you want to use for building your website. This can be either a website builder or a CMS, like WordPress.
In general, website builders are more user-friendly and easier to use compared to WordPress. However, with WordPress, you can have more website customization options. Carefully choose between either option that benefits you in the long run.
3. Get a Domain Name
A domain name is another factor in building your personal branding, as it's how your target market will access your site.
It's recommended to create a list of name ideas before purchasing a domain name. This works if the domain name you want isn't available. Use a domain name generator to help.
Image source: Screenshot of the Shopify page
Next, pick a credible domain registrar. Credible registrars mean they are well-known and are ICANN-registered. This allows you to have a clear WHOIS record as well as domain security.
Prepare a budget for your domain name. Consider the price of the domain extension you want. Domain extensions with high authority may cost more, but they also increase the website's search engine rankings.
4. Customize the Website
After selecting the platform for the website, now it's time to design your site. Customize the website according to your branding to show consistency and credibility.
The website customization process focuses on the aesthetics, such as the colors, fonts, backgrounds, themes, and text styles to use for your website.
5. Make It Easy to Navigate
Easy-to-navigate websites are great for improving user experience. What's more, they're also helpful for search engines as they can crawl and index your website better.
Create a wireframe to help with the site navigation. Doing so will allow you to plan how many pages you'll need on the website and how they'll connect.
You can either sketch your wireframe or use tools like Adobe InDesign, Figma, and Adobe XD for beginners. After that, test and design the website according to your wireframe.
6. Implement SEO Strategies
SEO strategies work to amplify the portfolio website's reach on search engines. Consider implementing on-page and technical SEO strategies.
On-page SEO improves the content and HTML components within the website. Start with keyword research to list all the relevant keywords for your industry. Use tools like Google Keyword Planner to help.
Image source: Screenshot of the Google Keyword Planner page
Additionally, pay attention to title tags for headers, add alt text, optimize images, and implement effective copywriting.
Technical SEO focuses on speeding up your site, practicing good link-building strategies, using HTTPS, and adding structured data. Use tools like Google PageSpeed Insights to know your current site speed.
7. Include Only the Best Projects
Including all your projects in the portfolio is not a good idea. Remember to have a plan or system and only display your best work.
Add the essential information for each project, like the year, duration, client, and milestones. Keep the information simple to avoid overwhelming the visitors.
Then, list your projects from the latest to the earliest. Make the project names as straightforward as possible and complete the list by adding the correct project descriptions.
8. Tell a Story
Stories attract human interest and allow the readers to experience and empathize with yours. Through storytelling, you can also increase the quality of your project presentation.
Telling stories can come in an episodic storytelling method, which begins from one project to another. Alternatively, you can tell the stories beyond chronological order. This is achievable by providing personal insights on each project.
To implement compelling storytelling, begin by choosing a point of view. Create relatable content for your audience. Also, tell your story from the homepage and showcase it in the project gallery.
9. Share the Portfolio
Sharing the portfolio increases its coverage. This is important if you're looking for jobs during a pandemic. Be sure that the website is working correctly, and include your social media handles before sharing it.
To effectively share the portfolio, list the relevant social networking sites. Create your portfolio link by using tools like Linktree. Then, add your portfolio link to platforms like Instagram, Twitter, and LinkedIn.
Conclusion
The COVID-19 pandemic has changed many lives and jobs online. However, this also opened opportunities for people to start their own businesses.
If you feel like you have the skills and knowledge currently in demand, build your personal branding and create a portfolio website. With the proper marketing techniques, you'll see your business grow and perhaps even thrive during these difficult times.