With so many products and brands on the market, managing to stand out from the crowd and differentiate yourself may seem like an impossible task. Things seem even more intimidating to someone who's just starting out and learning how to navigate web waters.
While it's true that e-commerce is one of the fiercest and most competitive industries in the digital world, there are ways to attract and keep your customers that are easy and quite effective. Let's take a look.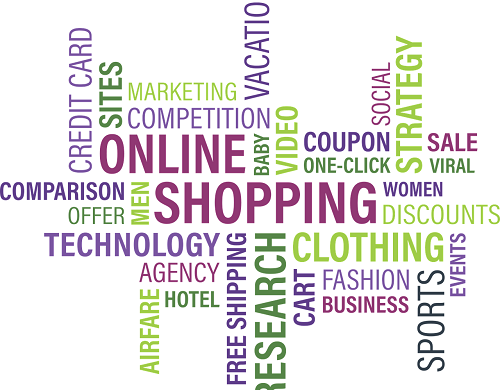 Make sure your brand has a unique story to tell
Catching a potential customer's attention is no easy feat. The short attention span means you need to act quickly, and say what you want to say in a manner that's short, simple, and effective. Think about the words and things that describe your brand, your values, and what you stand for as a company.
The messaging you put on your website has to take place somewhere at the beginning (think landing page or homepage). This will allow you to catch your customers' attention as soon as possible. As for the content, it needs to be powerful enough to win your customers' trust and establish yourself as a brand that's trustworthy. Think about what you're doing that none of the other brands are doing, and try to capture the essence of your brand using simple descriptions. Not only will building a unique brand story help set you apart from your competitors, but it'll also help your customers connect with your brand, especially if you share the same values.
Focus on creating instructional, how-to content
Engaging your customers is crucial when running an online store, and posting instructional and how-to videos can be a great way to do that. While boosting your traffic is of the essence, getting customers to stay on your page and learn something new is equally important.
There are a number of tools you can rely on to create engaging instructional content and set yourself apart from the crowd. Keep it educational and helpful, but make sure to add an element of entertainment to your videos as well. When you're working with a digital audience, visuals can be of immense help when done right, so use them to your advantage!
Make use of email marketing
Building your online presence and increasing customer engagement through your website and social media platforms is definitely a plus when it comes to growing your ecommerce business. However, there are other marketing strategies that can be incredibly effective when done right, and one of them is email marketing.
Many customers (more than 90% of them) have the habit of checking their email at least once a day, so why not use that to your advantage? Superb visuals, when paired with awesome copywriting and personalized elements, can help you stand out from other brands and result in a higher open rate, especially if they're in line with current email marketing trends.
Rely on mailing services as a marketing tool
Part of running a successful ecommerce business (or business in general) is understanding the importance of creating a custom end product and surpassing the expectations of your customers. It's also important to understand the benefits of delegating certain tasks to professionals.
Nowadays, businesses can simply rely on mailing services and have their mailing taken care of in a professional manner. Relying on such services eliminates the stress that comes with preparation, putting together mailing, packaging, and sending it out to your target audience. Plus, you don't have to think about whether everything was mailed on time. Some companies will also offer inserts, coloured company logos, and other marketing options such as leaflets, newsletter, pamphlets, and brochures.
Ensure an optimal website layout
Making a great first impression on your customers has to do a lot with optimizing your e-commerce website layout for easier and more convenient navigation. Building a great online presence is a matter of ensuring a great customer journey when they first visit your website, so be sure to keep in mind some of the most crucial elements such as shopping cart and product placements.
Effective CTAs (Call to Action) are another component of an optimal website design, and you're going to need a couple of different types of CTAs (social sharing, form submission, and of course, the "read more" button). Doing so will enable you to appeal to different audiences such as visitors, customers, and leads, which will ultimately help you accomplish different goals. Finally, make sure that your website is mobile-friendly to ensure a positive experience for users with different layouts.
Wrapping up
Given the growing number of ecommerce websites (around 24 million ­– and counting), the need to stand out and distinguish oneself is growing exponentially. Despite the high online competition, it is possible to stand out amidst the sea of other online merchants, scale your online business, and ensure success.