Social Media for business.
Raise your online profile. Social Media is a potentially powerful but not easy to harness new marketing tool. Our bespoke services guide you on how to get started and to manage it successfully.

Social Networking is at the forefront of communication.
The choice of digital tools available to promote your business is constantly changing and expanding. The problem is that if you have a business to run, it can be hard to find the time to learn about, never mind implement new digital strategies.
Why use Social Media?
With 31 million people in the UK on Facebook 15 million on Twitter and LinkedIn, it's becoming more and more important for companies to be active online. Used well Social Media can raise awareness of your business, feed business to your website and thereby generate sales interest.
Social Media is the online "word of mouth".
A simple definition, a good start but it sells it short! With "word of mouth" there is a limit to how many people you can recommend a tradesman to over a pint at the pub, whereas with Social Media, you can recommend hundreds, thousands or even more with just one click! And importantly, Social Media is two way, you can respond to comments (posts) improving communication with your audience.
Using Social Media:
The Web-Clubs Social Media Service can be configured to meet your needs, it ranges from setting you up and advising you on how to get the best from Social Media, to a fully managed program, where we will manage, posts and monitor activity on your behalf.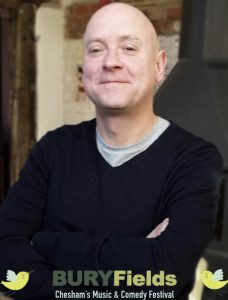 "Since Web-Clubs took over BURYFields Facebook page they have managed to double our likes in the 4 months they were running our festival campaign. Their posts were frequent and to the point and regularly hitting in the thousands. BURYFields would happily use their services again as not only were they really effective, they were easy to deal with and always ready to offer advice and help" – Martin Freeman, BURYFields Festival Creator and Manager
Social Media can be compared to newspapers in that activity is short term "seen today, gone tomorrow"
To be effective, regular activity is needed.
Social Media is not an item, it is an umbrella term describing a diverse range of interactive products
---
Launching Social Networks
Typically a 4 week program to get you established and familiar with what you need to do.
Establish presence on the relevant Social Network platforms
Tailoring an online voice for the business "What and When"
Monitoring page analytics and changing content accordingly
Consistency in image size, types of post etc.
How to optimize your reach
How to manage a campaign using content diaries and engagement sheets
---
Managed Program
Based on a monthly contract
After the initial launching and agreement on the online voice and aesthetic. We'll use weekly content diaries to keep you in the know about what's being posted and when.
Weekly engagement sheets will show what your customers have been engaging with and how this is affecting the growth of your pages.
Along the way, we can look into Customer Outreach Strategies and Reactive Content ideas which put a much bigger focus on finding new customers and clients