Getting noticed.
A high search result ranking is not a right! Success requires continuous effort as rankings are not for life. Investment levels should be carefully considered. Planning, experience and tenacity are the recipe for results.

Search Engine Optimisation Contracts:
SEO involves constructing, analysing and tweaking a website to get a high placement in search engine results.
In the ideal world, you buy your website and get it optimised to get it on the first page of search engines and stay there!
In the real world, it can be a bit more (or a lot more) difficult.
Your competitors may update their website and after their SEO process knock you off the first page
Google and others change their logic and rules (they do it regularly) which results in you dropping down the ratings
Updates unwittingly result in a lower rating
Maintaining a high position requires ongoing attention, SEO is a specialist area of website design, practitioners analyse the website keeping in mind of the latest search engine requirements and then make adjustments as needed.
In competitive industries with many players or products, SEO costs can be significant, the process of improving ones SEO position can take time, and there is no guarantee of success.
Results are not achieved overnight so minimum contract periods apply.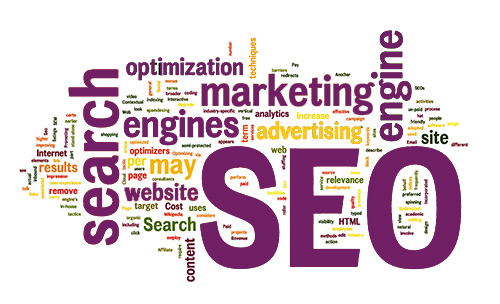 SEO is a two stage process; it is undertaken at page level.
The first stage is the analysis and optimisation of each website page, checking and correcting keywords, indexing, content evaluation, checking links etc. The price will depend on the page size and complexity, typically starting at £130+VAT per page.
The second stage is the ongoing contract, this involves optimising and tweaking of the website to improve or maintain the position, and/or to respond to SEO actions taken by competitors. The minimum contract period is 3 months with a minimum monthly fee of £100+VAT.