Website Price List.
Here is a guide to our website pricing, it assumes all content is provided. All of our websites are built on open source platforms and developed locally. Once final payment has been received, we provide you with full access and management controls so you are not locked in to Web-Clubs for updates or maintenance fees. We can provide training so that you can maintain the website yourself, or alternatively we offer a range of support contracts.

Brochure Style Websites
from £450 (excl. VAT) or
£50 per month (incl. hosting)
The 5-page (or thereabouts) website provides a good compromise for many businesses between cost and online effectiveness. These websites are widely used by small to medium companies whether they sell to business or consumer markets.  The underlying architecture of these websites is WordPress, a Content Management System that is used on about 50% of all new websites worldwide. It provides a stable and flexible platform and allows for the website to easily expand with your business. All of these websites are designed to meet Google's requirement for mobile responsiveness.
Typically, these websites will include;
An attention grabbing Home Page
What makes your business different on an About Us page
Detailed information on what you do on the Product and Services page
Back up information to re-enforce your message on a Customers/Testimonials
Contact Us page complete with map, contact form and other basic details
Larger & Corporate Websites
from £1150 (exc. VAT)
For companies with a broad range of products and/or services, the 5-page concept needs to be expanded. Additional product sections will usually be necessary to present the different activities on offer in a structured manner. Care needs to be taken to ensure that the information can be easily located by using intuitive navigation tools. Other features often needed include download tools for PDF/brochures, the inclusion of videos, more complex forms and a section covering frequently asked questions. These websites would be built in CMS systems; WordPress, Drupal or Joomla.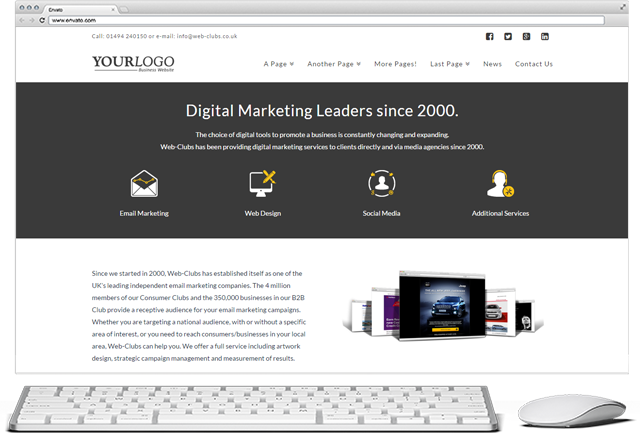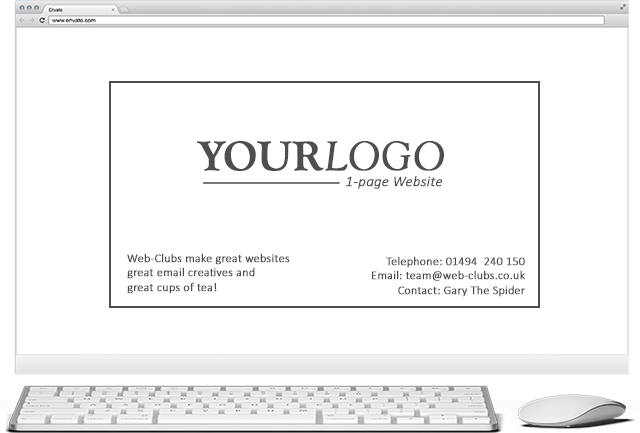 Business Card Websites
from £200 (exc. VAT)
This provides basic information on Who, Where and What you are.
Typically, it will include your logo, an image and a short paragraph of text describing your services.
This allows anyone looking for you to find an entry that you control, otherwise all they may find is directory entries that may contain inaccuracies, or worse still, links to some of your competitor's website.
Bespoke Websites
from £2800 (exc. VAT)
Some businesses require features, tools or design concepts that require specialist development work, this can often be the case for companies working in specialist areas. Although the structure and visual appearance of the website can be similar to others discussed, behind the scenes data may be processed automatically to reduce administration costs. These websites will often link to other computer systems to streamline tasks, to provide real time information to visitors and may also include e-commerce capabilities.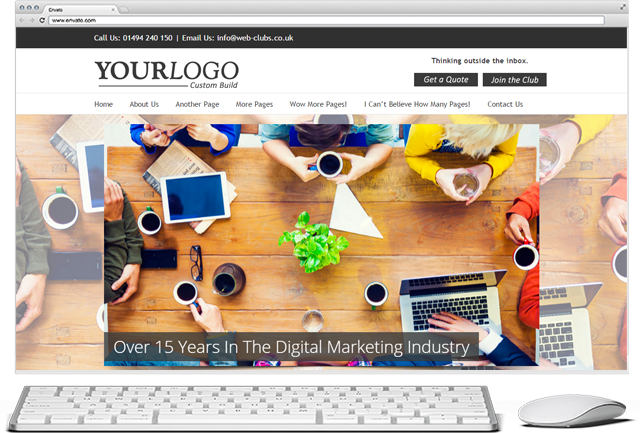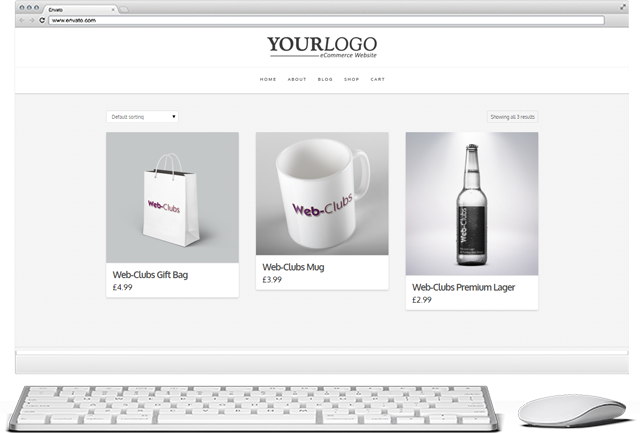 eCommerce Websites
from £1900 (exc. VAT)
It is now easier and cheaper to set up an online shop than ever before, mainly due to the availability of lower cost open source platforms and software. Software plugins such as WooCommerce for WordPress or Joomla can extend a standard website with an easy to manage but well featured online shop. Similar advances have been made to handle payments securely by companies such as PayPal and Sage.
Web Design in Buckinghamshire. Drop us an email, or give us a call on 01494 240 150